Panasonic Toughbook CF-25 CF25 LS-120 Super-Floppy Disk Drive 120MB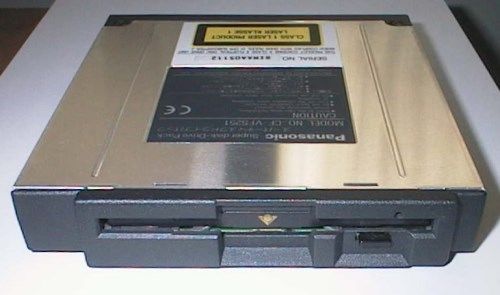 Panasonic Toughbook CF-25 CF25 LS-120 Super-Floppy Disk Drive 120MB
Internal LS-120 Superdisk drive for the Panasonic CF-25 rugged notebook computer.

This drive not only reads and writes 120MB LS-120 media, but also reads and writes normal 1.44MB 3.5" floppy diskettes!

The following CF-25 models do not support the Superdisk drive:
CF-25****A**
CF-25****C**
CF-25****D**
Please check the underside of your CF-25 to verify compatibility.