Adaptec PCMCIA Ultra Wireless 802.11b LAN WiFi Notebook PC Card AWN-8030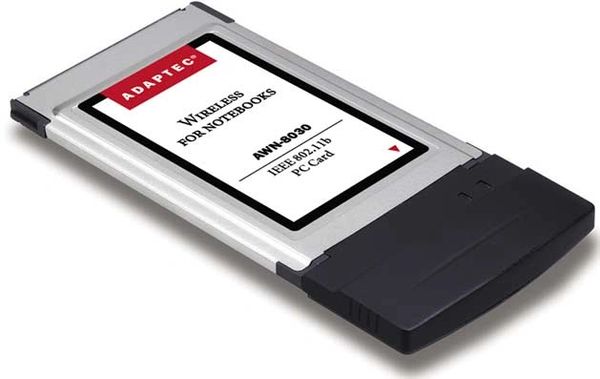 Adaptec PCMCIA Ultra Wireless 802.11b LAN WiFi Notebook PC Card AWN-8030
Adaptec Ultra Wireless for Notebooks PCMCIA PC Card AWN-8030. For when your laptop needs a wireless LAN connection.
Auction includes card only. Support info is available on Adaptec's website.
Please note your laptop does not need to have CardBus compatible PC Card slots to use this adapter, non-CardBus PC Card slots in older laptops will be compatible.