HP Omnibook 800 800CT CD-ROM Drive with Data & Power Cables Kit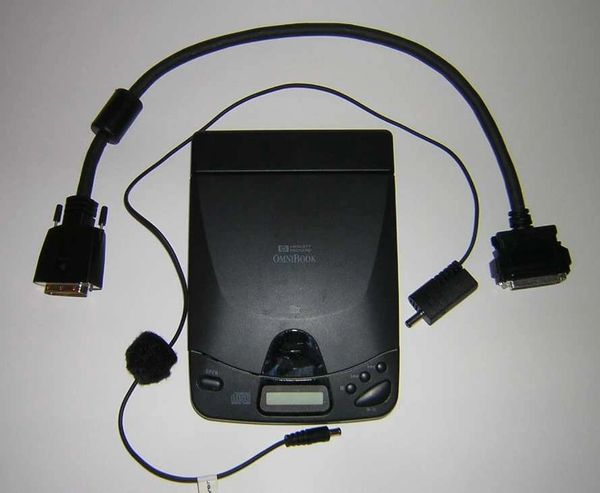 HP Omnibook 800 800CT CD-ROM Drive with Data & Power Cables Kit
External portable CD-ROM drive kit for vintage Hewlett-Packard OmniBook 800-series notebook computers.

Includes:
CD-ROM drive
Special direct connect SCSI data cable, connects to docking port of OmniBook 800
Power jumper cable, connects between AC adapter and OmniBook 800
Printed user manual

Drive connects to the OmniBook 800 either:
directly via the special SCSI adapter cable (included), or
indirectly, via the docking system and a standard HD50M SCSI cable.
Drive is powered by AA batteries, or via the included power jumper adapter cable that connects to the laptop's AC adapter.