Genuine HP OmniBook 600ct 800ct Notebook Leatherette Carry Case RARE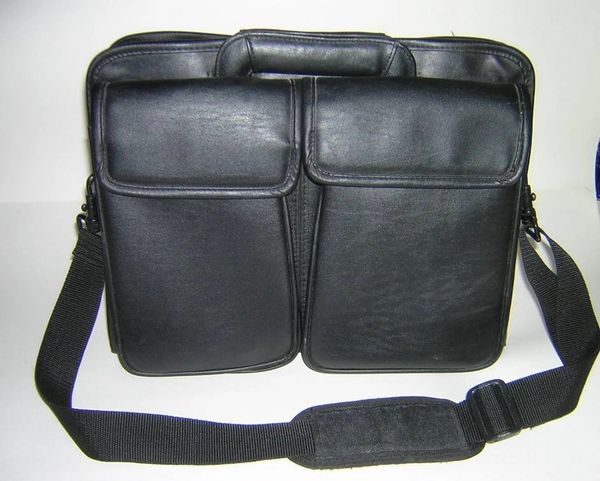 Genuine HP OmniBook 600ct 800ct Notebook Leatherette Carry Case RARE
Very hard to find genuine HP-branded top-loading carry case, specially-fitted for the Omnibook 600 and 800 series mini notebook computers.The shell is a leather-like material which stands up to hard use while still looking great.
This sturdy, high quality case accommodates your mini notebook computer in a custom-fit padded section for the OmniBook, two accessory pouches on the side, and a separate section for files and papers, along with retractable briefcase style handles and shoulder strap.
This item is in very good condition with no tears or gouges and zippers and closures are all in proper working condition.