Compaq Contura Aero 4/25 4/33c External PCMCIA Floppy Disk Drive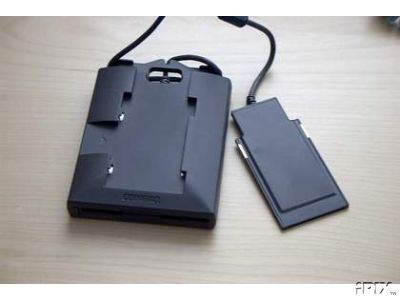 Compaq Contura Aero 4/25 4/33c External PCMCIA Floppy Disk Drive
genuine COMPAQ external 3.5" floppy drive for Compaq Contura Aero 4/25 & 4/33c mini-notebook computers.
This drive is expressly designed for the Contura Aero and may not work on other PCMCIA laptops due to lack of BIOS support.
Drive may have minor cosmetic imperfections such as dents in the PCMCIA card.