COMPAQ Contura Aero 4/25 4/33c Docking System / Convenience Base Unit Dock Port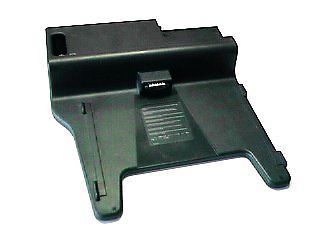 COMPAQ Contura Aero 4/25 4/33c Docking System / Convenience Base Unit Dock Port
Genuine Compaq Base Unit for Compaq Contura Aero 4/25 and 4/33c vintage mini-notebook computers.
This docking system allows you to use PS/2 mouse and keyboard with your Contura Aero along with providing a VGA output port, and replicating the Aero's serial and parallel ports.It also incorporates a charger for a 2nd battery!

Simply slip your computer into the Base Unit. You're instantly hooked up to any of your external accessories such as a monitor, keyboard, mouse and printer.
Keeps all cables neatly organized and out of the way. Eliminates the hassle of connecting/disconnecting cables.
Includes dual battery charger. Recharges your computer's internal battery plus a spare.
Ergonomic tilt holds your computer at a comfortable angle for typing.