3Com PCMCIA LAN Card Combo Dongle Cable 3C-PC-COMBO-CBL for 3CCE589EC 3CXE589EC NEW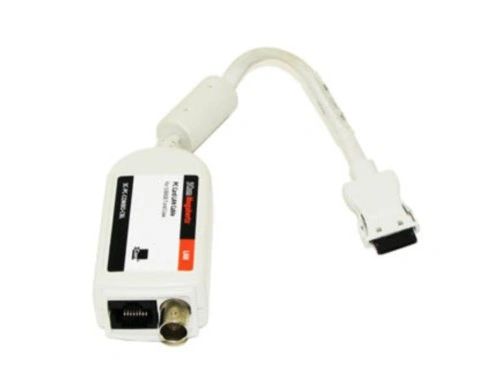 3Com PCMCIA LAN Card Combo Dongle Cable 3C-PC-COMBO-CBL for 3CCE589EC 3CXE589EC NEW
Combination dongle cable for 3Com 10Mbps LAN PC cards. This cable connects your PC card to either10BASE-2 or 10BASE-T networks via its BNC and RJ45 connectors.
Designed for use with 3Com EtherLink III PC cards.
Compatible with 3Com EtherLink III series PC cards: 3CCE589EC, 3CXE589EC, 3C589C, 3C589D, 3C562B, 3C562C, 3C562D, 3C563, 3C563B, 3C563C, and 3C563D.
NOTE: NOT compatible with 3C574/3C575/3CCFE574/3CCFE575 series PC cards. Please contact me if you need that cable.
This item is new and never used.