Xircom Parallel Port Pocket Token-Ring Adapter PT3-16CTP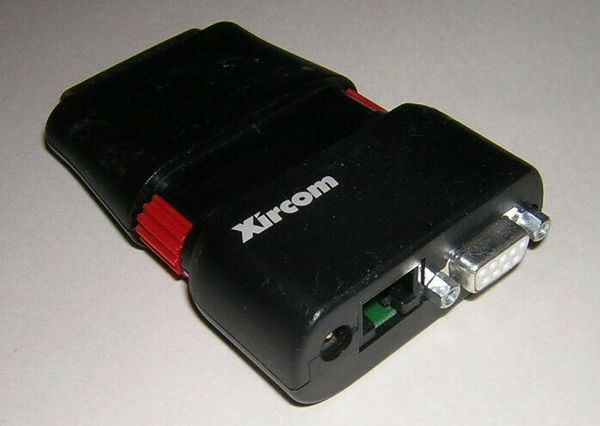 Xircom Parallel Port Pocket Token-Ring Adapter PT3-16CTP
Token-Ring LAN adapter connects to the parallel port of your laptop or desktop computer. Excellent for that older laptop without PCMCIA slots, or a laptop or desktop whose slots are already filled.
This adapter has both RJ45 and DB9 connectors for use with token ring networks.
This adapter is powered by an external 12V power supply (not included). AC adapters and PS/2 port power jumper cables are available, please inquire.
For driver availability, see the support page at: Intel's Xircom web site