HP OmniBook 800CT 5/166 Support Utility Floppy Boot Diskette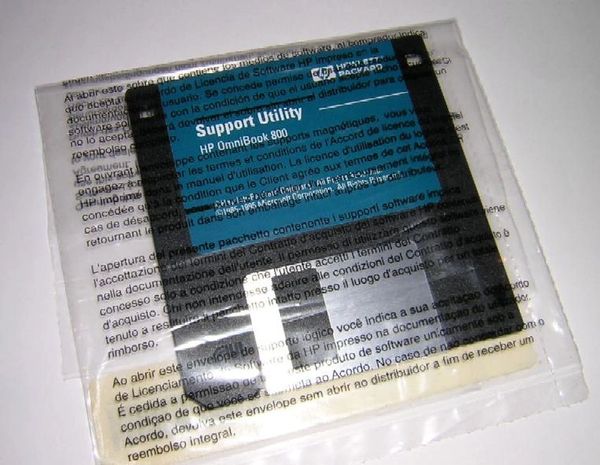 HP OmniBook 800CT 5/166 Support Utility Floppy Boot Diskette
Genuine HP support utility disk for HP OmniBook 800 166MHz notebook computers.
Allows booting from floppy and, in conjunction with the recovery CD (available separately), to restore the OmniBook's original software.
This floppy works only for the recovery process with 166MHz version OmniBook 800CT and not the 133MHz version or with OmniBook 800CS.