HP OmniBook 800CT 5/166 Genuine Recovery Restore CD-ROM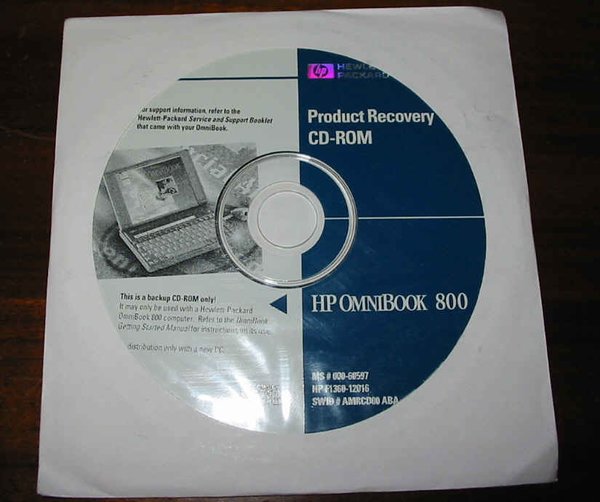 HP OmniBook 800CT 5/166 Genuine Recovery Restore CD-ROM
Genuine, original Product Recovery CD-ROM for Hewlett-Packard OmniBook 800-series notebook computers.
This CD-ROM works only with 166MHz version of the 800CT, it will not work with either the 100MHz or 133MHz versions, nor with the 800CS or other HP laptops.

This is the US-English version of the CD-ROM. It is new and unused.